So I'm gettin crazy and ramping up our Summer Sale! Select items are now up to 40% off! I mean, how else are we gonna talk you into buying anything with long sleeves while its 90 f-ing degrees outside.....
Whats that you say? You'd like a concrete example of the savings you can get during the Craft Summer Sale?? How about Buzz Rickson??!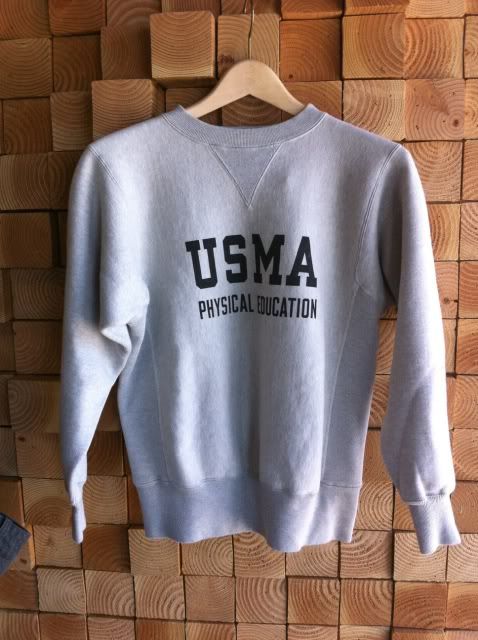 The USMA Phys-Ed Fleece Crew.... Now an even $100. I've got two Mediums and two Larges left. First come, first served! Info@craftworkwear.com or 310-855-3976.
Holla!