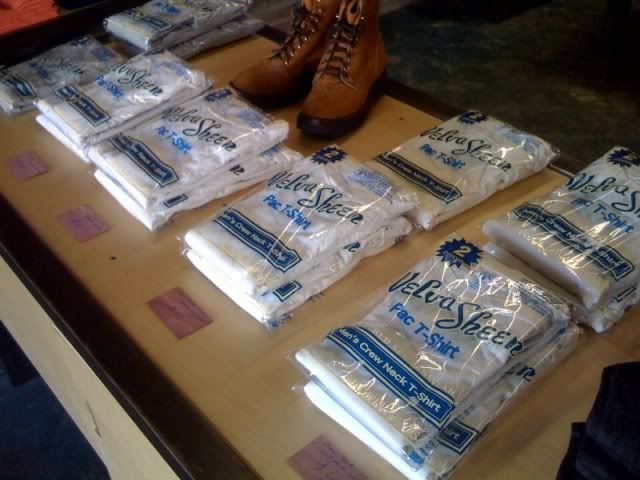 As an Americana boutique owner, there is a constantly gnawing/guilt-inducing thought in the back of my head...."You don't need MOST of this crap! Just a good pair of jeans, and a bunch of well-fitting white t-shirts!!"
We looked high and low for a great white T-shirt...... But part of being a great plain t-shirt is a reasonable price... A $70 Solid T seems completely at odds with the laid back attitiude that the garment exudes to begin with..... Alas....There's the rub...
Then we found Velva Sheen. Made in Cincinatti, been there for over 50 years. Tubular knit. Sold in two packs (crew necks @ $68 for the two), which I love.... I mean, even their graphics are right on.
We bought crew necks, v necks, white, gray and oatmeal. Short sleeve henley's too.
We expect these to sell quickly. Don't be shy about calling the shop to get yours before the inevitable reorder process begins!