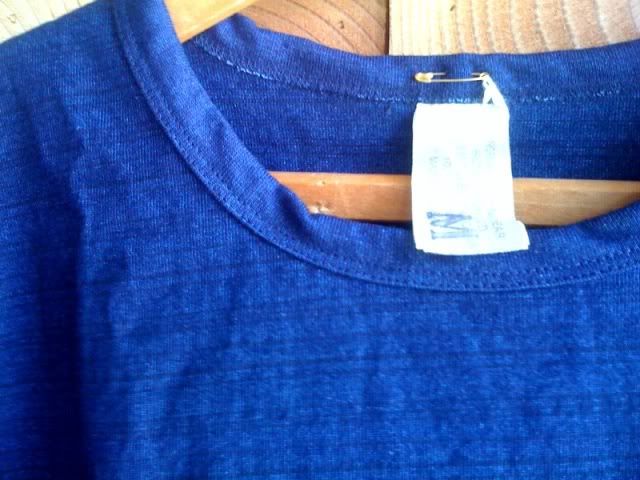 The fabric of these truly needs to be seen to be believed. Irregularly woven stripes in the jersey are brought to life by natural indigo dying, done in the old style. Finished with one breast pocket complete with chainstitch embroidery. Made right here in L.A. Indigo is a difficult color to capture, but the first picture does it the most justice.
Probably underpriced at $65.
Very limited. Very Handsome........... The shirt that is...... not me....... Although now that you mention it.....